​​​​​​​Senzastudio raccoglie i progetti e le storie che Marco Terranova, architetto ed artigiano del legno, ha prodotto, sviluppato, raccontato negli anni. Un'attività professionale all'insegna della collaborazione e del lavoro di squadra, della sostenibilità e dei materiali naturali.
Senzastudio evoca un'identità un poco nomade ma anche un'estrema adattabilità a contesti ed opportunità.
Il fiore di larice del logo è simbolo di una storia personale vissuta tra il respiro calmo delle foreste alpine e l'orizzonte blu del Mediterraneo.
ENG
Senzastudio gathers projects and stories from Marco Terranova, architect and wood craftsman. His professional activity has been characterized by collaborative attitude and team working, by sustainability and natural materials.
The larch flower in the logo recalls a life spent between the calm breath of the alpine forests and the blue horizon of the Mediterranean sea.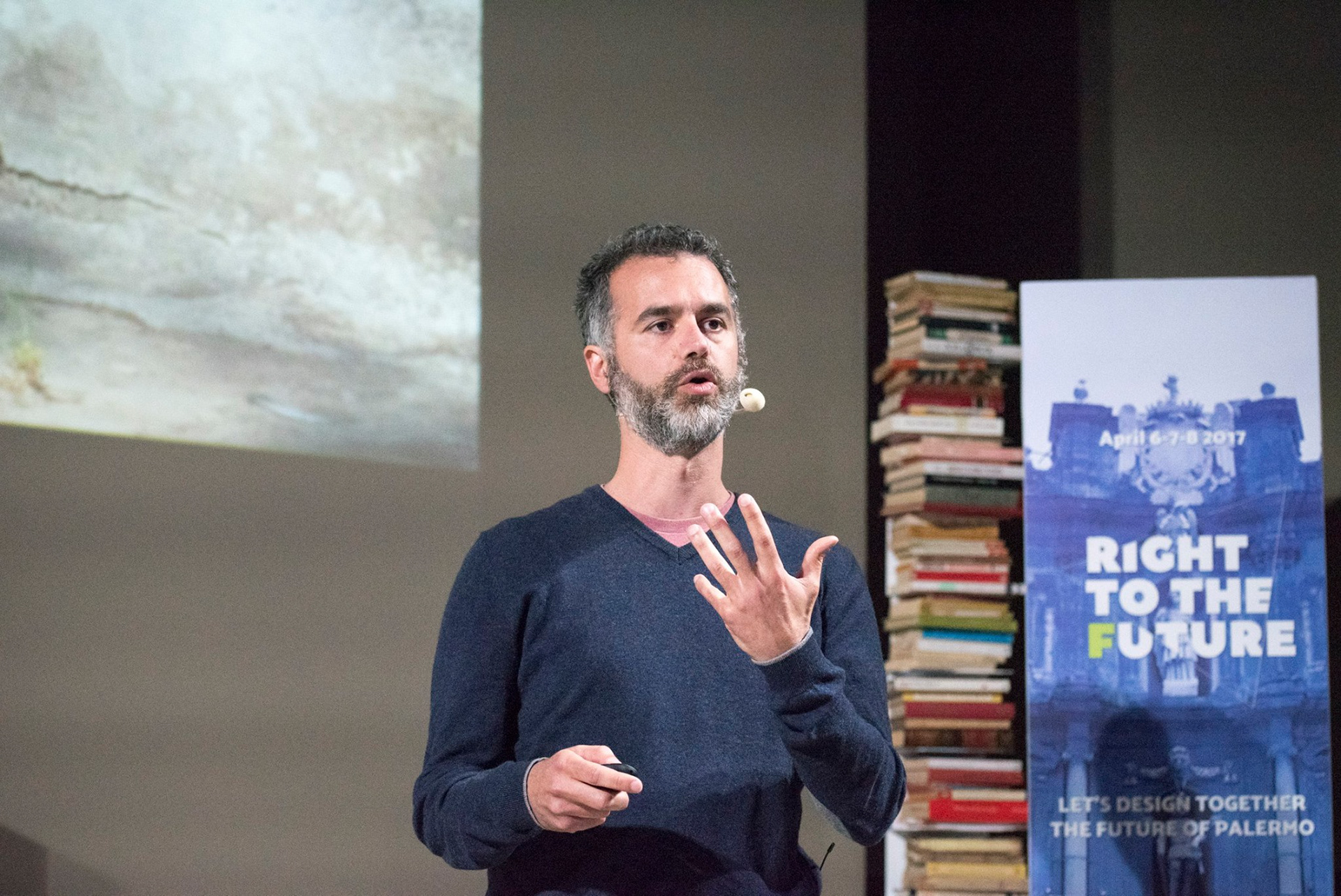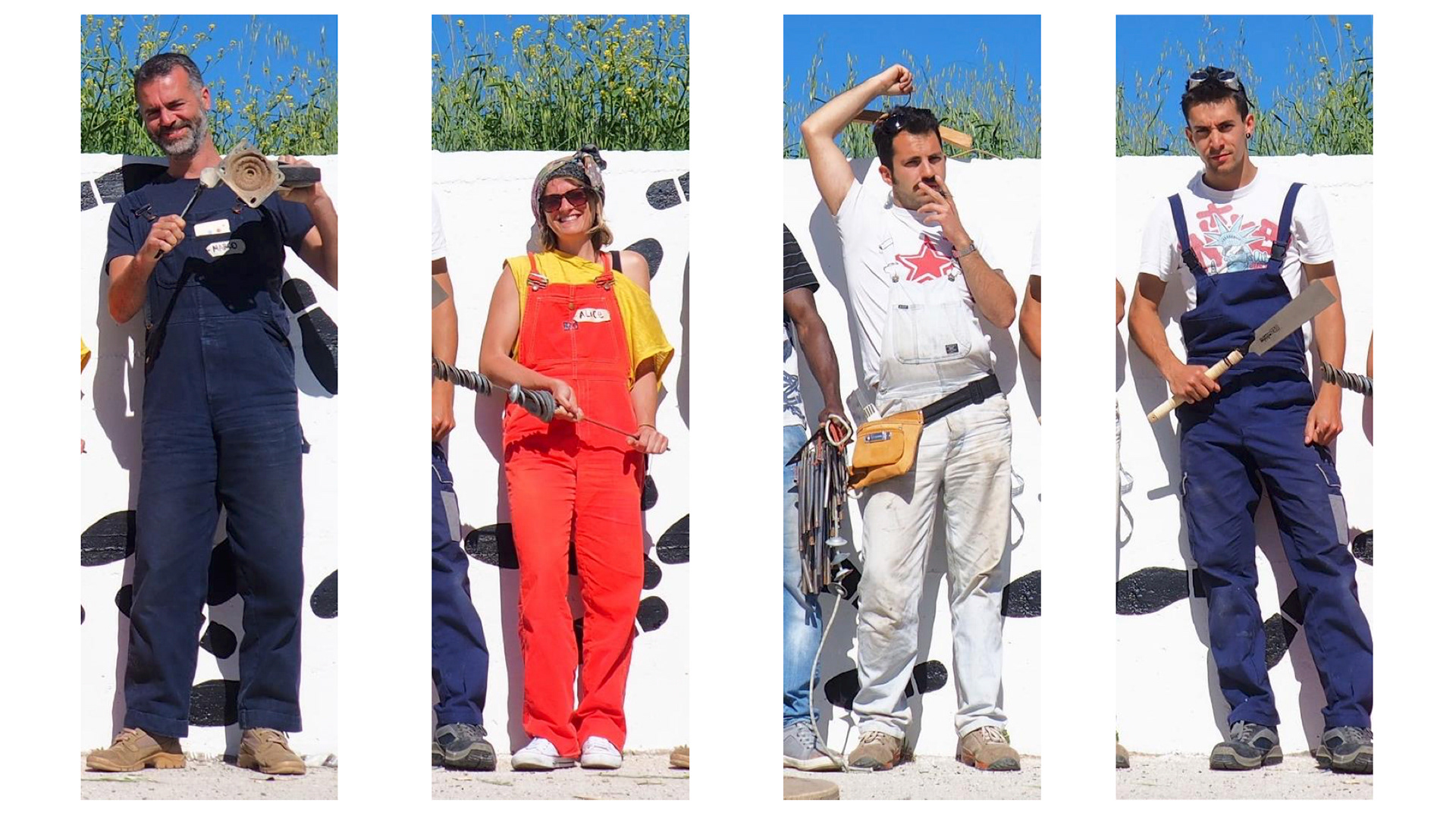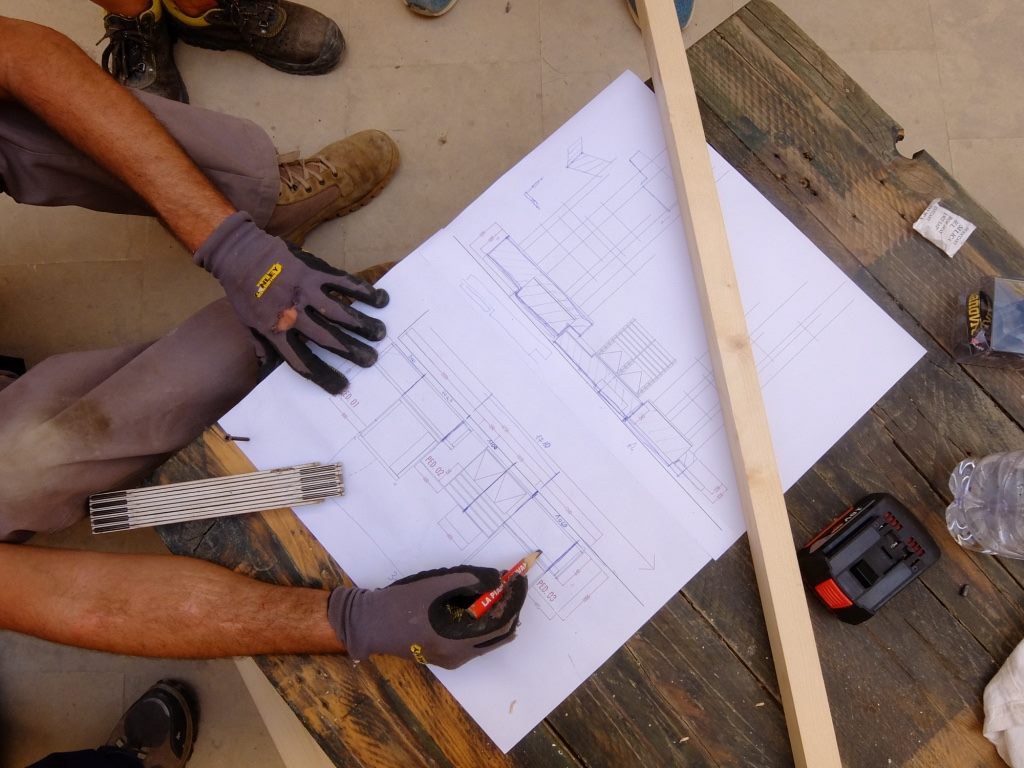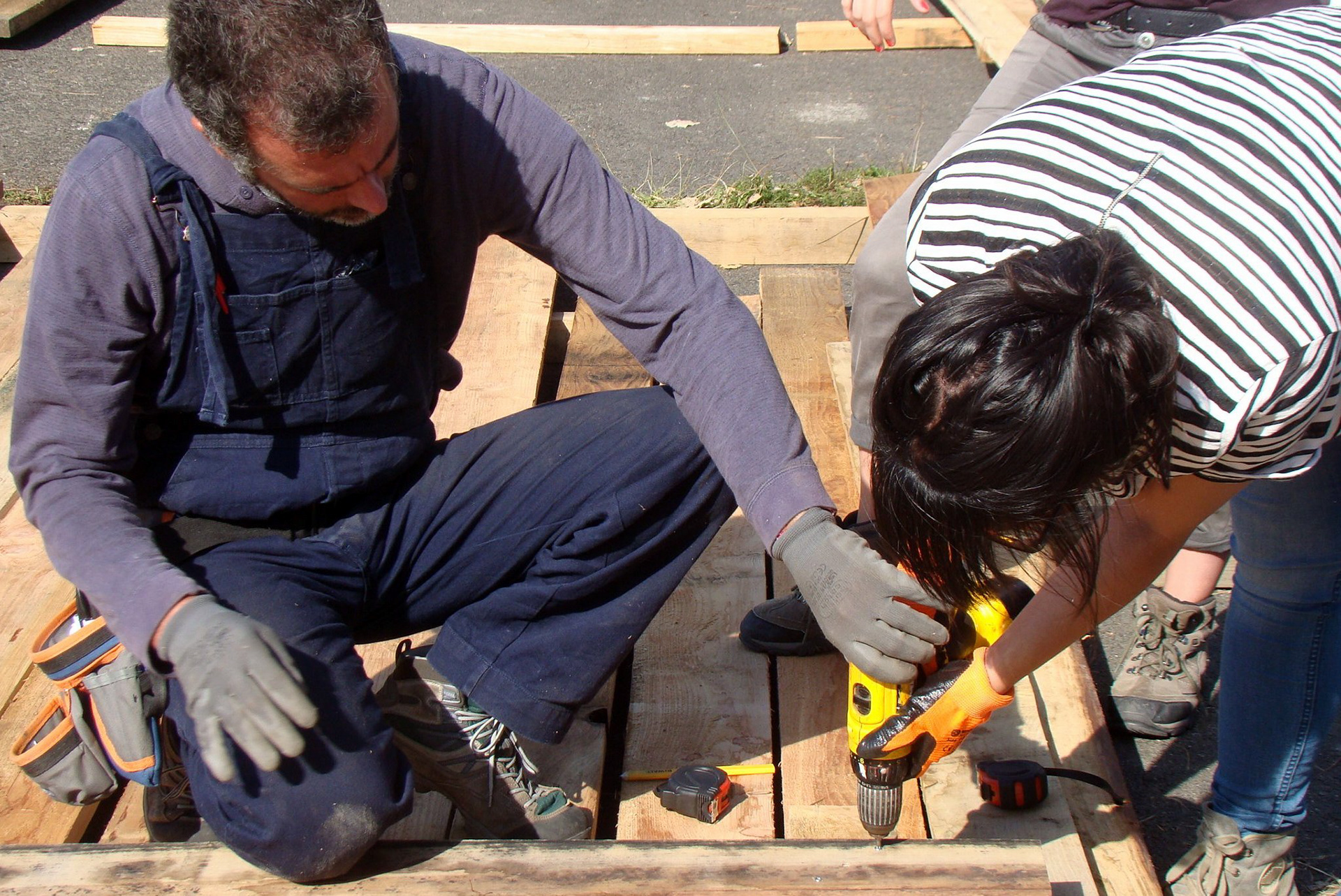 Nasce siciliano nel 1974. Si laurea presso lo IUAV di Venezia nel 1999.
Nel 2001 lavora ad Edimburgo presso Richard Murphy Architects. Ritorna in Sicilia e dedica la sua vita professionale alla pratica della sostenibilità attraverso progetti, cantieri ed attività formative. 
Nel 2007 è co-fondatore di Studiodeda, un network multidisciplinare di professionisti e di artigiani sotto lo slogan "sustainable design by networking". Realizzano insieme alcuni dei primi edifici ecologici in Sicilia.
Dal 2012 costruisce ciò che progetta, in legno e materiali naturali, spesso attraverso processi partecipati.
Lavora in Italia e all'estero (Sicilia, Milano, Stoccarda, Avignone, Amsterdam, Barcellona) sperimentando il passaggio dal "learning by doing" al "design by doing".
Dal 2016 coordina l'area design dei festival di Periferica.
Nel 2017 entra a far parte di Lemur, un'associazione localizzata a Barcellona che si occupa di intervenire in situazioni di disagio trasformando e riprogettando gli spazi collettivi a partire dal corpo e dai bambini.
Con Alice, Concetto ed Emanuele ha fondato il collettivo di auto-costruttori Todo.
Born Sicilian in 1974. He graduated in architectural design in 1999 at IUAV, Venice.
In 2001 he's architectural assistant at Richard Murphy Architects, Edinburgh.
Back in Sicily he deals with sustainability issues taking advantage of projects and building sites as training and experimentation opportunities.
Between 2005 and 2008 is one of the technicians in charge for the design and construction of a centre for sustainable agriculture and education in Diebougou, Burkina Faso.
In 2007 he's one of the founder of Studiodeda, a multidisciplinary network of professionals and craftsmen to manage complex projects. They realize some of the first ecological buildings in Sicily.
Since 2012 he designs and self-builds with wood and natural materials, often through participatory processes
He has been working in Italy and abroad (Sicilia, Milano, Stuttgart, Avignon, Amsterdam, Barcelona) experimenting the transition from a "learning by doing" to a "design by doing" approach.
Since 2016 he's the director in charge for the design area of Periferica's summer Festival.
In 2017 he joins Lemur, a Barcelona based association that deals with uncomfortable environments through the re-design and transformation of public spaces, starting from a body awareness approach.
Together with Alice, Concetto and Emanuele he's the founder of Todo, a self-builders union.
COLLABORATORS AND PARTNERS
giovane designer etneo che trascorre il suo tempo libero piantando alberi
giovane studente di architettura appassionato di autocostruzione e processi partecipati
architetta da sempre vocata alla sostenibilità che si divide tra autocostruzione e turismo
segheria di Linguaglossa con una lunga tradizione familiare di costruzioni in legno
azienda italiana di riferimento nella produzione di pitture e trattamenti naturali
Authors: Benedetta Rodeghiero, Marco Terranova, in "Quaderni di Urbanistica tre, #12 Right to the future, Roma settembre 2017. ISSN 2531-7091
Environmental sustainability in the refurbishment of historical centers
in "Seminari tecnici su restauro e riqualificazione ecosostenibile nell'architettura domestica dei centri storici della Sardegna". Edizioni Assessorato degli Enti locali, Finanze ed Urbanistica Regione autunoma della Sardegna. 
ISBN 978-88-903492-8-7 
Authors: Marco Terranova, Giuseppe Palanga, Maurizio Follesa, Francesco Maione, Ninni Moschetto, Salvatore Vasta, Mario Moschi. Assolegno . ISBN 978-88-488-1349-5 
Selected participa
nt

, IFAC, International Festival of Art and Construction
"Four steps from balance", 2015, Bergen (NL)
Selected competitor

, AFSINIT I, Innovation competition
"Zolla. A model for the regeneration of left-over urban spaces and buildings", 2013, Copenhagen
Honorable mention

, Arscientia Award 2012 - 2013
"Zolla. A model for the regeneration of left-over urban spaces and buildings", 2013, Venezia
Honorable mention

, Energy efficient refurbishment design
"Casa CoS. Refurbishment of a stone country house on the Etna vulcano", 2013, Viessmann + Il Sole 24 ORE S.p.a.
Selected competitor

, 72 HUA Live architectural competition
"Sittable landscape", 2012, Stuttgart
First prize

, Design for a new exhibition center in Barcellona P.G
.